Tree work is dangerous and could be deadly! Hire a professional with the knowledge and experience to protect you and your property, and to avoid any liability related to tree work. A professional group such as the DEPARTMENT OF TREES can save you a trip to the emergency room or worse.
As homeowners take chainsaws in hand in storm stricken areas and attempt to cut debris, the number of serious injuries increase, saw kickback, falling objects, and limbs under pressure can all cause death or serious injuries. Often specialized equipment, and always knowledge, are required to safely remove trees from property or dwellings to prevent injury or further structural damage. Don't take a chance on something so dangerous without the correct skills or equipment. All DEPARTMENT OF TREES employees wear OSHA approved personal safety gear and are required to pass regularly scheduled skills qualification test.
DEPARTMENT OF TREES specializes in removal of dangerous trees, pruning and shaping, cabling, and treating diseased trees. We can give you a professional assessment of your arbor needs, and advice on sick or injured trees and how to protect your healthy ones.
We have years of experience dealing with damage from hurricanes, tornadoes, ice storms, and wind damage, along with regular trimming and dangerous removals. It takes much dedication and skill to travel into areas ravaged by storms where electricity, fuel, food, water, housing, medical care, and even law enforcement is scarce or non-existent. From Florida to North Carolina, western Georgia to the Texas panhandle, DEPARTMENT OF TREES has the experience to travel into disaster stricken areas and be self-sufficient until the job is complete.
We offer damage free removal for your yard and plants, as well as clearing larger wooded tracts of land. We have a crain available for dangerous removals, along with industrial chippers, skidders, specialty trucks, and all necessary equipment for any size job, at any location, ready for dispatch. Insurance companies require you to protect a claim from further damage. This may include such things as cabling a damaged or leaning tree or simply tarping a damaged roof to protect against water damage. We offer 24 hour emergency service to protect your property from imminent danger. Why wait for someone who may or may not show up? That could cost you thousands! Call today for one of our fast, friendly, knowledgeable tree experts.
Our 24/7 EMERGENCY NUMBER
480-310-7259


ClICK THE FOLLOWING ICONS FOR DIRECT ACCESS TO THE WEBSITES:
| | | | | | |
| --- | --- | --- | --- | --- | --- |
| | | | | | |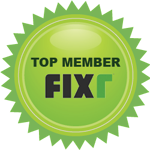 copyright 2008 Departmentoftrees ©